5 Ways to Improve Accountability in the Workplace – Project Management Training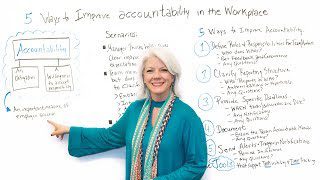 What is accountability in the workplace?
Try our award-winning PM software for free: https://www.projectmanager.com/?utm_source=youtube&utm_medium=video&utm_campaign=5WaysToImproveAccountabilityInTheWorkplace
For Jennifer Bridges, PMP, it's not a punitive action but one that supports the success of the team. Learn how by watching this video.