Aaron Benanav ─ Automation and the Future of Work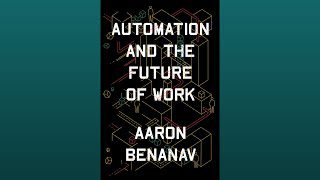 Aaron Benanav will join the Rhodes Center to discuss his new book, Automation and the Future of Work.
A consensus-shattering account of automation technologies and their effect on workplaces and the labor market Silicon Valley titans, politicians, techno-futurists and social critics have united in arguing that we are living on the cusp of an era of rapid technological automation, heralding the end of work as we know it. But does the much-discussed "rise of the robots" really explain the jobs crisis that awaits us on the other side of the coronavirus? Aaron Benanav uncovers the structural economic trends that will shape our working lives far into the future. What social movements, he asks, are required to propel us into post-scarcity, if technological innovation alone can't deliver it? In response to calls for a universal basic income that would maintain a growing army of redundant workers, he offers a counter-proposal.
Aaron Benanav is an economic historian and social theorist. Currently, he holds a postdoctoral researcher position at Humboldt University of Berlin and is the academic coordinator for the research unit "Re-Allocation" in the Cluster of Excellence "SCRIPTS: Contestations of the Liberal Script," a seven-year project funded by the German Research Foundation. Benanav also serves as an editorial board member for the journal International Labor and Working Class History.
Benanav's research interests include nineteenth- and twentieth-century global economic history, economic development, labor market dynamics, unemployment, and inequality. His first book, "Automation and the Future of Work," appeared with Verso Books in November 2020. He is working on a second book project on the global history of unemployment since World War II. Before joining Humboldt, Benanav was a Harper-Schmidt Fellow in the Social Sciences at the University of Chicago. He holds a PhD and an MA in History from the University of California, Los Angeles, and a BA in History from the University of Chicago.