Ask Me Anything @ IA Space Matrix Global Studio: A conversation with Troy Christie and Kim Parsley
As Space Matrix marks its 20th anniversary, one of the most significant milestones to celebrate is a partnership formed just a year ago — the partnership with US-based IA Interior Architects. IA is a global firm of designers, architects and strategists, whose passion for the design practice closely matches that of Space Matrix.
The Director of Global Studio at Space Matrix, Troy Christie, and his counterpart, Global Studio Director and Managing Principal at IA, Kim Parsley, steer projects for clients across APAC, the Americas, and EMEA, and they are instrumental in making this partnership a success. As a part of the anniversary celebrations, they sat down to discuss this partnership —  how and why it came about, how the roadmap changed during COVID and what the future looks like.
The lead-up to the partnership
How did this global design partnership come about? 
When the two firms first started exploring the idea of the partnership, geographic location was a major consideration. Space Matrix and IA had each carved out a niche for themselves within the regions they were operating in, and had also been delivering projects across the globe for several years. But one of the things the two companies have in common is this spirit of always looking for ways to do things better and exploring new options to create a truly global service offering for clients.
As Troy says, "IA has a strong presence in North America, and for us here at Space Matrix, that's certainly a market where a majority of our clients are based. So it made a lot of sense for us to come together and create a unique strategic partnership."
For IA too, this partnership opened up a huge global potential. As Kim states, "Certainly, Space Matrix's reach and geographic capability alone were quite compelling to us. Being able to partner with one firm for all of Asia Pacific was quite attractive and really allowed us to build our combined expertise, and grow our competence and confidence as a consistent team more quickly."
How did global operations for each firm work before the partnership?
Given that both Space Matrix and IA had been working with clients around the globe already, they had developed their own strategy to service clients across different geographies. Previously, IA had multiple partners spanning the globe, with several senior level IA professionals responsible for the interaction and management of those relationships. While IA was able to leverage these relationships successfully to deliver projects for their clients, as the complexity of doing business internationally became apparent, it was clear that their strategy needed to evolve. Maintaining consistent partnerships was also challenging — given the unstable market conditions in various countries, a vigilant vetting process was required to ensure the firms selected remained financially viable. Meanwhile, over in the Asia Pacific region, the Space Matrix teams were also identifying how best to cater to the nuances of global projects. Space Matrix and IA both soon recognised the advantages of building a consistent relationship with one firm whose values and traits were in alignment with their own. Each firm identifying a single point of global contact also ensured a more efficient and streamlined approach to supporting clients. 
Troy says, "Local service and presence is a big part of global delivery. For us, we had one-off opportunities in different US cities, which was challenging given that each market is different."
So to look at this as a long term, relationship-driven platform made a lot of sense. It enabled us to reduce the duplication of efforts with clear and consistent protocols — the partnership created that opportunity.
What makes the IA Space Matrix partnership unique?
When asked about what makes the partnership work the way it does, both Troy and Kim agree that the similarities between the two firms ended up being the secret sauce. The CEOs of the two companies had a huge role to play here. Aside from the growth potential and the client advantages, they also laid the groundwork to ensure that the firms were aligned in their values and beliefs.
For instance, both firms have core, specialised international teams complimented by immense experience in their own regions. Both firms have put a strong focus on interiors and are highly invested in technology and innovation. Moreover, the diversity of tools and services that each firm brings to the table is something truly unique. Kim says, "It's amazing how well aligned our staff truly is. They share a common language of design — common, not exactly the same but that's what makes this relationship so powerful because diverse points of view are what creates amazingly designed projects."
Developing a strong partnership
How does the IA Space Matrix partnership meet and anticipate client needs?
Speaking of how the partnership meets specific client needs, Troy alludes to the analogy that one size doesn't fit all — and discusses how the partnership has proven to be a strength in such diverse scenarios. He recalls one example from the time IA and Space Matrix were working with a San Francisco based client, who requested a local on-ground support team for their Hyderabad project. At this point, IA was in progress with their Bellevue location.  When this international project was triggered, IA, with its existing knowledge of the client, was able to seamlessly coordinate with Space Matrix's India team to collaborate and ensure the project's successful completion.  Since inter-firm protocols related to technology, project management and design approach were already established, there was very little on-boarding needed. In a contrasting scenario, Troy talks of another client based in India who wanted that single point of contact in Mumbai, for a project in Tennessee, USA. 
Having the ability to reach out to an IA studio that could provide services locally while we maintained client management with a local presence, is a unique offering. Each client has a very unique set of circumstances, and the partnership comes with a huge toolset that enables us to customise a solution.
How does the wider reach benefit global clients?
Apart from driving immense advantages for one-off projects, the partnership also offers a unique value proposition to clients who have a global presence. Over the last few years, these clients' real estate teams were already getting lean — and are leaner now, as we still feel the effects of the pandemic. In such an environment, each new project involves a lot of extra effort from the client. Having to onboard, train and explain their goals and preferences every time they hire a different firm in a new location, involves a lot of heavy-lifting in terms of time, cost and effort. 
Kim says, "Our ability to apply consistent processes to make projects efficient, to help them avoid reinventing the wheel, and to make knowledge transfer more seamless — that's been a powerful solution for our clients. So we have been able to offer global magnitude with local aptitude."
She also highlights the streamlined operations between the two teams and benefits of the combined expertise. "If the clients are looking for the design expertise in a given location because that aligns best with their time zone or their real estate team, it's easily accommodated. Or if they are looking for that local knowledge on regulations and codes or means and methods of construction, we have the expertise in all of these locations."
How do the teams bring agility within the partnership?
Speaking of the pandemic, Kim and Troy also delve into how the partnership itself had to adapt to stay relevant within the new normal. After all, the relationship was still in its early days when the world shut down due to COVID, so the roadmap that was initially envisioned had to be altered drastically. They talk about how the two teams were able to work through the changes in a fluid manner.
For instance, as an introduction to this strategic partnership, plans were made to embark upon a roadshow across the US to engage with key clients. As the pandemic unfolded, that was eventually adapted as a virtual event. As organisations paused or shifted their real estate projects and priorities to address the pandemic, the two firms took the opportunity to bring their experts together to discuss, research and explore various subject matters related to the workplace and its evolution, leading to the development of several whitepapers, surveys and supporting research. Not only did this answer the need for some extremely diverse insights in an industry that was undergoing rapid change, it also afforded the two teams an opportunity to learn from one another and diversify their design thinking and approach.
Troy points out how the joint thought-leadership efforts by IA and Space Matrix have proved valuable for global clients during the pandemic. Many companies are looking to industry experts when trying to navigate their way through the world of work now, and plan their strategy based on what the global workplace will look like in future.
Take our joint 'Returning to The Office' survey in June last year for example. Looking at what our clients in APAC are telling us and comparing that to North America — that offered some powerful metrics, and a lot of clients appreciated those insights.
How did the two cultures come together?
Forming such a global partnership, of course, comes with its own set of challenges too. For example, Troy talks about how it has been important to manage expectations regarding being available around the clock. "While there are certain speed advantages of having a team spread across multiple time zones, we quickly learned to leave time for peer reviews and for collaboration. This is very important to achieve consistency."
Troy also recalls a day when there was a meeting set for the 23rd and 24th of the month — but that actually turned out to be the same day in Seattle. "Kim's recommended international meeting planner has become a daily use app for everyone. That has made it much smoother to organise meetings between four or five time zones," he laughs. 
The interactions made way for some fun moments within the global team too. Troy talks candidly about a special little guest (a colleague's new pet) who has started joining in their Zoom calls, while Kim has become extremely familiar with the call of the kookaburras that can be heard in the background of the calls with Troy, over in Melbourne, Australia. 
What has been the relevance of technology in the partnership?
Given that technology and innovation are a strong focus for both companies individually, it's interesting to see the impact this has had on the partnership. "In many ways, we are pushing each other's boundaries of innovation," Troy states. He talks about how valuable it has been to be able to bounce ideas and prototypes off design experts from around the world, which has led to the emergence of a vast suite of exciting innovations. 
The clients are the winners here, because they are now able to leverage a wider range of services.
Kim agrees about how inspirational the partnership has been on the technological front. "Even during the pandemic, I see Space Matrix implementing something like SpaceDX, their Integrated Project Delivery Platform, and I think that's exactly what many of our global clients have been needing! We can learn from that!" Meanwhile Space Matrix draws inspiration from IA's IAXR — the Extended Reality practice that was developed to create a customised XR experience. 
What the future looks like
How has consultation changed during COVID, and how has the partnership been leveraged?
The firms have noticed that in a post-pandemic world, clients are getting more sophisticated and organised on what global guidelines and standards mean to them. Real estate leads in companies around the world are exploring what the future of work will look like — and this looks different in different countries, from India to Singapore to the US.
Kim and Troy both agree on the fact that being a global team has positioned both firms well in helping clients navigate not only how to approach workplace strategies internationally, but also how to layer in and address the challenges of a pandemic. This joint team has proven valuable in assisting clients to understand best practices in products, metrics and methods of construction, depending on the location of any particular project. This shared knowledge helps clients understand the impacts of codes and regulations, and thus respect the voices of the different markets in a post-pandemic scenario. "Being able to offer this global level of intelligence, particularly to our clients who have a global real estate purview, continues to be our combined strength," says Kim. 
What is the IA Space Matrix vision for the future?
When asked about their vision for the future, Troy and Kim note how it took a global pandemic to rethink the workplace — a change that has been much needed for a very long time. For example, in the early days of the pandemic, many companies were claiming they would only work remotely in future. But now that the impacts of working from home for long periods are better understood, they are reconsidering and opting for a choice-based model instead.
We have proven that remote working can work to some extent, but the workplace is still relevant today. It is the only place that offers that sense of community and camaraderie that makes up the root of a company's culture.
Troy adds how the partnership that has formed within the pandemic has fast tracked the speed of innovation. 
"On a singular level, you see immense growth in individual designers, with this partnership enabling them to work outside their comfort zone and cater to diverse clientele. This only provides more value — value that's both internal and external."
Both Troy and Kim agree that the pandemic has prompted them to re-strategise and increase knowledge-sharing to create a better value proposition, regardless of geographical location for their clients. Kim adds, "We've had the opportunity to bring our 1400 combined colleagues together with our diverse points of view on design and delivery. At the end of the day, that's what will make this a richer experience for everyone." 
Interested to discuss your global workplace strategy? Get in touch to tap our combined expertise.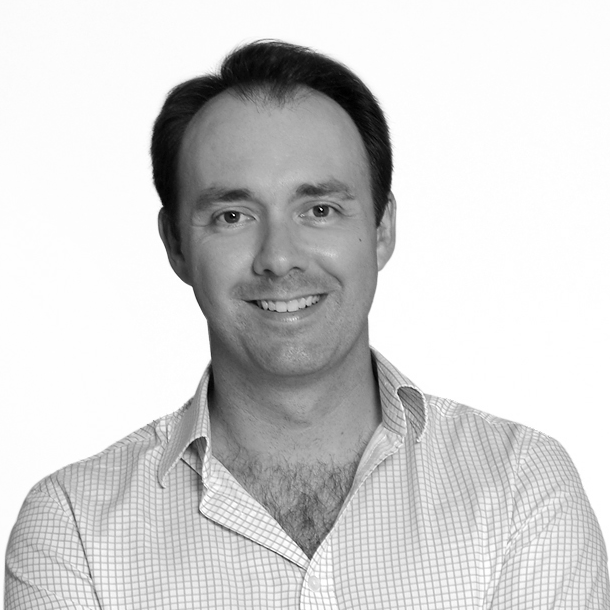 TROY CHRISTIE
DIRECTOR 
SPACE MATRIX
In the span of a 20-year career that started with his family's construction business, Troy Christie has covered design and project management mandates across Singapore and the APAC region. Troy leverages his business acumen with extensive technical experience in both business operations and especially construction capability towards integrated service solutions across multiple markets. He has successfully delivered numerous corporate office fit out projects as well as large-scale, high-end development projects in Singapore and across the globe. Now as the Global Studio Director of Space Matrix, he spearheads the IA partnership whilst managing the Australian arm of the business from Melbourne. Troy's expertise and strength is managing client portfolios across multiple geographics and ensuring projects are successfully completed according to the objectives of the client.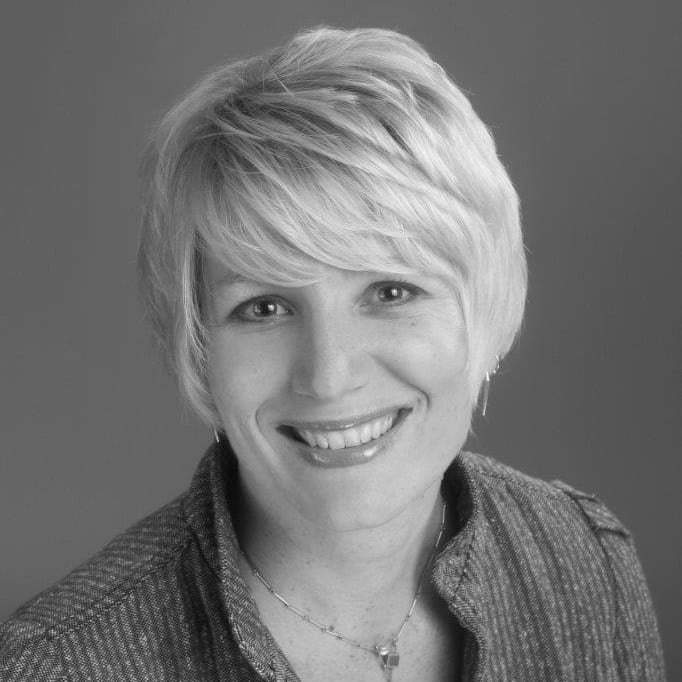 KIM PARSLEY, LEED AP
MANAGING PRINCIPAL
IA INTERIOR ARCHITECTS
Kim Parsley, LEED AP, is an Account Executive at IA Interior Architects and Director of the firm's Global Studio for APAC. In this director level position, Kim is responsible for guiding the direction for select IA account work, providing leadership, strategy, and process improvement. Kim has more than 25 years of experience in Account Management and has led teams on strategic projects ranging from 20,000 to 3 million square feet providing programming, migration planning and standards development, and innovative design solutions. She has completed extensive work globally for clients delivering projects in the Americas, Europe and Asia Pacific. As Global Studio Director for APAC, her focus has been on building an integrated team platform with our partner, Space Matrix, and crafting best-practice design and delivery approaches for our multinational clients.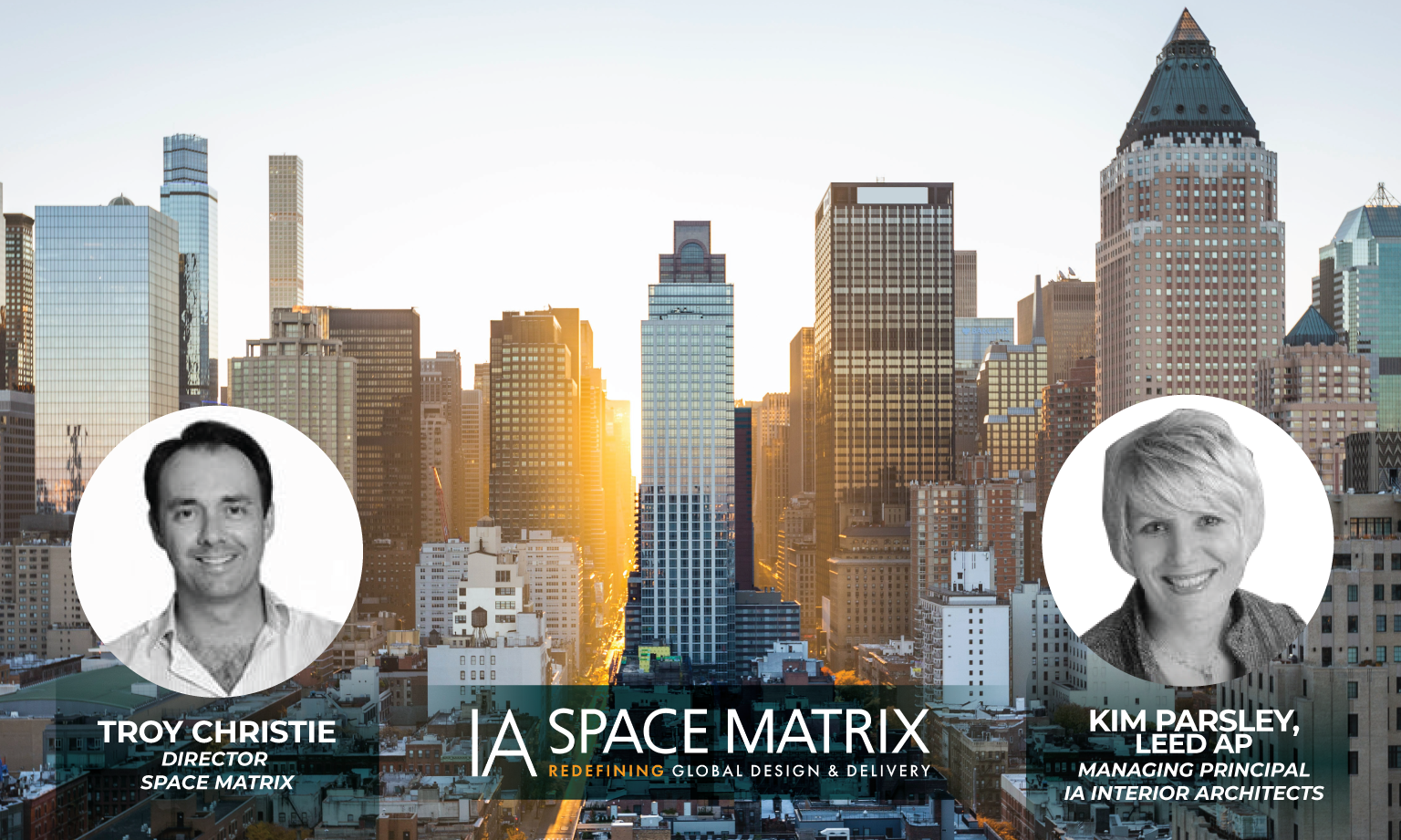 As a part of Space Matrix's 20th anniversary celebrations, the Director of Global Studio at Space Matrix, Troy Christie, and his counterpart, Global Studio Director and Managing Principal at IA, Kim Parsley, sat down to discuss this partnership — how and why it came about, how the roadmap changed during COVID and what the future looks like.
Published at Wed, 19 May 2021 12:44:33 +0000
Originally Posted at: Ask Me Anything @ IA Space Matrix Global Studio: A conversation with Troy Christie and Kim Parsley