We spend much of our adult lives at work and we're constantly in search for job that is engaging, financially secure and fulfilling. Sometimes the solution to this pursuit lies in an external change in environment and sometimes it's an internal change we need to make. Here are some strategies to help you live a more fruitful and fulfilling work life in whatever stage in your career you may be.
Finding your dream job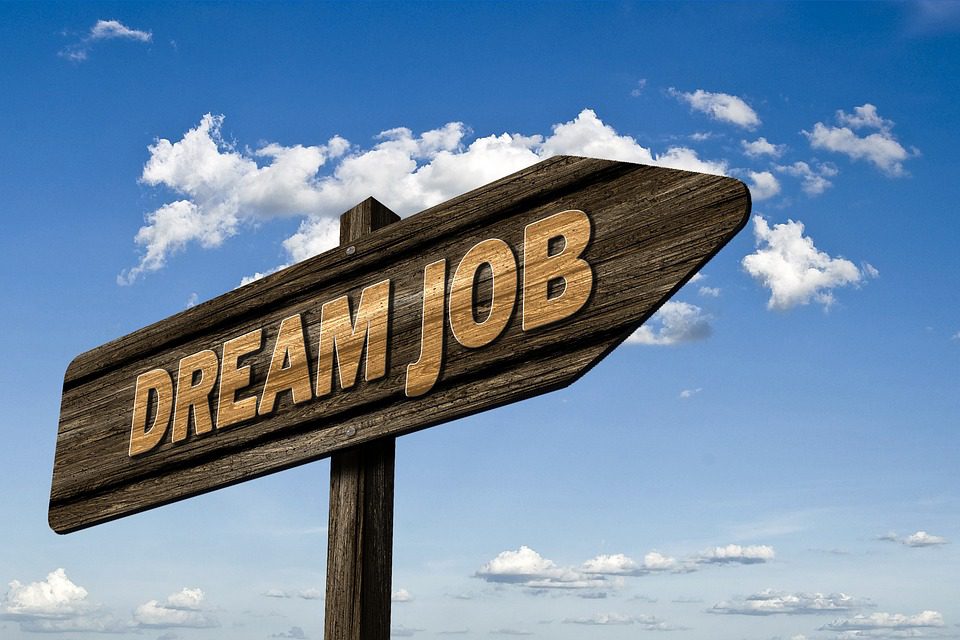 Before you set off on your career journey it's important to have a plan. Take some time off and do a self-assessment. Take stock of your interests, your core values, your top skills; brainstorm career options, research top career choices and ultimately make an informed decision about career path.
Know your career goals
Match your resume to the job you are applying for. Examine the job description and then design your resume to show that you are a great fit. Your skills, your achievements and experience must all be relevant to the position you are applying for. Remember to update your LinkedIn profile according to your resume. During your job search, as well during your career make your LinkedIn profile a dynamic page.
Customize your resume
Match your resume to the job you are applying for. Examine the job description and then design your resume to show that you are a great fit. Your skills, your achievements and experience must all be relevant to the position you are applying for. Remember to update your LinkedIn profile according to your resume. During your job search, as well during your career make your LinkedIn profile a dynamic page.
Use all job search resources.
Don't restrict yourself to only online applications. It takes a second for your hiring manager to look past your resume. Look for ways to connect with the employees working in the company of your interest. Schedule informal interviews with your would-be colleagues. Get in touch with internal recruiters and ask the necessary questions. Connect with influential people who might help you in getting the interview.
Research companies
Get an inside look of the company you're applying for. Everything isn't revealed on paper. Get in touch with people who know the company well to learn more about the company culture, the work environment, the salary range and benefits and products and services.
Network regularly
Communicate with people and develop professional contacts both online and in person. Attend social events, seminars and conferences and converse with people letting them know about your interest in working with a particular industry. You may end up getting useful career tips or an unlisted job opening.
Prepare for interviews
Research the typical job interview questions that you would normally confront for a particular job profile. Do a mock test or catch hold of a friend who can assist you with the interview. Make sure to display your key skills and abilities during the interview and also keep in mind that this process is not about you but rather about the organization that you wish to work for.
After the interview with a thank you note. If you haven't heard back from the company, send a follow up email or a call showing your excitement in the job.
Develop your career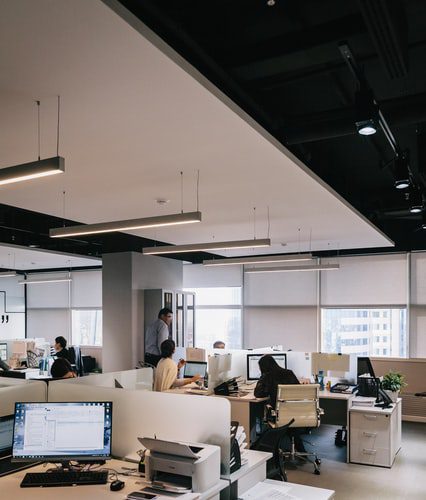 Set goals and create a plan to achieve them
Don't just dream, put down your dreams on paper. Write down your mission, vision and goals somewhere. Set for yourself, short-term and long-term goals. Set small milestones on the way and reward yourself when you achieve them.
Develop Skills to Carry With You
Change is the only constant in every aspect of life, including career. Upskilling yourself is not only important to rise up in your career but it is becoming an existential question. While companies are constantly adapting, it's important for their employees to develop themselves simultaneously. Look for opportunities within the company or independently to find opportunities to take up a course, or a training for your professional development.
Remain Tech-Savvy
Digital skills are now more important than ever before as workplaces are rapidly shifting to remote work through digital channels. It is evident that workers with digital skills earn an average of 20$ more than workers that don't have them. Upskill yourself in areas such as digital literacy, programming, web development, digital marketing, social media and some analytics skills such as Data science and analytics, Digital business analysis.
Find a mentor
Look for mentors especially in the early days of your career, someone who can answer your questions, offer advice and help you navigate the workplace. Identify in yourself what skills you are looking to develop or which area you need maximum guidance and look for someone who is connected with the day to day activity of your work. Your mentor doesn't need to be from your organization, it can even be a family member. You can even have multiple mentors.
Build Your Professional Network
85 percent of all jobs are filled through networking…that's how important networking is. Networking with co-workers, professionals, friends and advisors helps you build your personal brand, exchange industry expertise and grow professionally. Go beyond, exchanging business cards and adding people to your LinkedIn network, look to cultivate authentic relationships through meaningful engagements.
Be aware of your industry
Keep yourself informed about the latest trends and changes in your profession and industry. Be on the lookout for industries that have a positive and sustainable outlook. There are several tests you can conduct in regard to the industry of your liking such as: PEST analysis, Porter's Five Forces and USP Analysis.
Develop Resilience
Build in you the ability to withstand failures and disappointments. No matter how skilled or prepared you are, the future is always uncertain. Remain flexible and adaptable to the constant changes and the inevitable setbacks that are bound to come in your career journey. The most resilient people have the ability to bounce back from setbacks and use mistakes as learning experiences.
Find fulfillment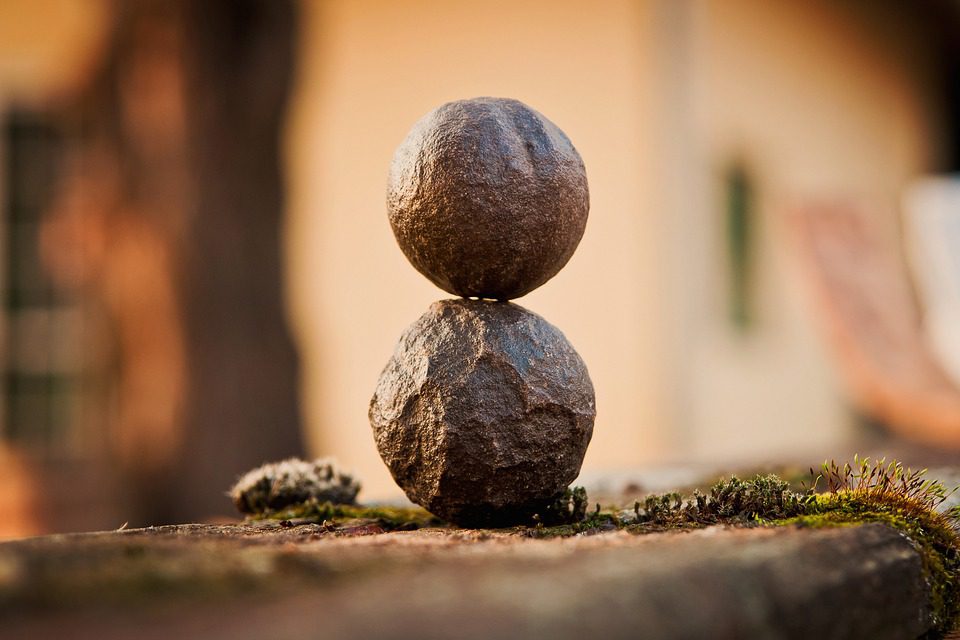 Find out your "why"
You are going to spend two thirds of your life at work so it's important that this aspect of life gives you meaning and fulfilment. Find out whether the work you are doing is aligned with your core values and the vision of your company; what tasks you enjoy and which ones you don't; what are your strengths and unique abilities; and how your work environment affects you as a person. If you can answer the deeper "why"s in your job you are likely to be more engaged, productive and happy.
Maintain a good work-life balance
Before the Covid pandemic there was an overwhelming demand for a better work-life balance from employees. With remote work this concept has come closer to reality. The good news is that even employers aren't as thrilled about hiring workaholics nowadays. They understand that workers who have a life outside work are generally more happy and creative. Instead of working long hours, work intensively in short periods, this allow you the space to invest in your time in other aspects of life.
Be grateful
One quick way to stop feeling sorry for yourself is sometimes to tell yourself "it could be a lot worse". That's the truth. If you looked beyond yourself at the world around you will find numerous people having a harder time. Being grateful for the opportunities life has given you rather than what it has not, can prevent depression and discouragement in our lives.
Focus on helping others
Just as we humans are social animals and designed to connect with others, so are we wired to help others. People who contribute in the happiness and well-being of others are happier and feel more fulfilled in their lives and work. Find out small ways in which you lend a helping hand to someone who's not having the best of days.
Be a continuous learner
Broaden your knowledge by continuously learning something new. Look for training opportunities, read books and blogs, put in an effort to learn a new skill. Education is fulfilling so therefore never lose touch with the student inside of you. It may feel like you're getting out of your comfort zone but that's the only way growth happens.
Be active – take initiative
Don't be a passive spectator in your job. Don't restrict yourself to only your assignments for the day. Participate in the activities, volunteer for assignments, sometimes anticipate what needs to be done and do it. You may not be in an ideal job but put in some emotions in your work so that you may enjoy even the most mundane tasks.
Build positive relationships
Building business relations is one thing but building positive relationships at work requires a completely different skillset. The trick to cultivating these relationships is being genuine. Put your most authentic self when you are talking or listening to someone; show a keen interest in their words and emotions. Treat others the way you would like to be treated.