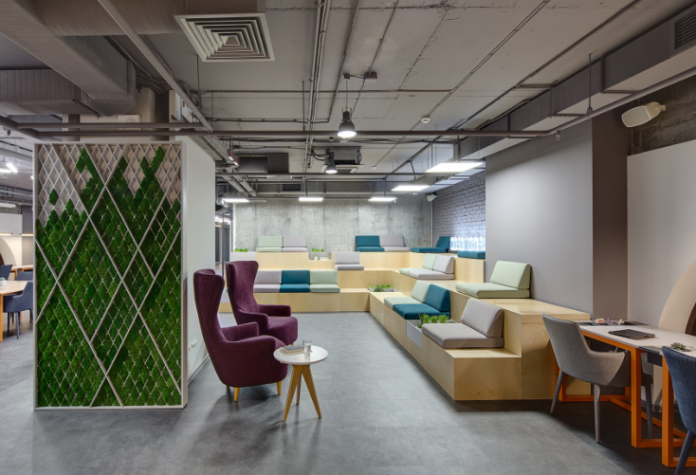 Hand selected flexible workspace news from the most reliable sources to keep you ahead of the pack. We find all the latest news, so you don't have to. Morning and afternoon updates. Stay in the know.
---
Here's what you need to know today:
---
How Large Tech Firms Are Approaching Office Space
Companies large and small have made the transition to new ways of working. After nearly a year of experimenting with the right work strategies, many major firms like Twitter and Microsoft have committed to permanently remote working solutions.
However, other companies still see value in the office space. So which tech firms will continue to embrace physical workspaces in the future?
Online retailer Amazon recently acquired a WeWork Manhattan building for around $1 billion which will host 2,000 employees. The company also started leasing an office for its Amazon Music workers.
Apple has plans to expand its New York City office space, reportedly adding an additional 60,000 square feet. However, the company is still negotiating with landlords, so the plan is not set in stone.
Social media giant Facebook has revealed plans to triple its New York City workforce and has leased more office space to accommodate this expansion. 
Google leased an additional 70,000 square feet of office space last September beside its new headquarters in London.
"We firmly believe that in-person, being together, having a sense of community is super important when you have to solve hard problems and create something new so we don't see that changing," said Sundar Pichai, CEO of Google. "But we do think we need to create more flexibility and more hybrid models."
---
Office Leasing In Manhattan Drops To Lowest Level In Decades
According to new research from Colliers International, Manhattan's office leasing volume in 2020 hit its lowest levels in two decades.
The analysis found full-year activity was down by 55.9% over the year and 13.4% quarter-over-quarter.
Around 4.16 million square feet was leased in the fourth quarter of 2020, which is two-thirds lower than the same time in 2019.
Additionally, the fourth quarter was 52.5% lower than Manhattan's five-year average of 8.71 million square.
Asking rents have also fallen by 3.5% during this year at $74.39 per square foot, marking the biggest drop since 2009. 
The technology, advertising, media and information services, insurance and real estate industries led Manhattan's office leasing in the fourth quarter. 
Around 3% of 2020's leasing volume was taken up by flexible and coworking firms, a decrease from 9% in 2019 and 12% in 2018.
"With the lowest level of leasing volume so far this century along with the highest availability on record, the COVID-19 pandemic has left a measurable impact on the Manhattan office market," said Franklin Wallach, Senior Managing Director, Colliers International New York Research. "However, there were opportunities for value-seeking tenants in 2020 as rents began to adjust in pockets of the market. With the start of the COVID-19 vaccine distribution and the end of the pandemic in sight, there is the prospect of increased activity in 2021."
---
How To Future-proof A Remote Workforce
Even the most well-thought-out business continuity plans can go wrong. Many companies shared this reckoning after the pandemic threatened to crumble their business for good.
Now, business leaders are completely reevaluating their operational models in the future, including how and where employees will work.
Nurturing a business that is future-proof will require two key factors: technology usage and employee experience.
When identifying the right technology to adopt in the workplace, leaders should think about what can create the most seamless work experience.
Workspaces are not a one-size-fits-all approach. That means offering a variety of spaces, from open areas to private nooks, will be necessary to ensure everyone and every work style is accommodated.
If employees are still working from home, this could be accomplished by providing them with a stipend to be used towards home office supply or upgrading their connectivity.
Additionally, while the shift to remote working was very sudden, it would still be wise to curate training programs geared towards distributed workforces.
Doing so can help employees better understand the best methods of working from home, as well as express issues they have with the arrangement to their employers.
Although technology has helped companies maintain their workforce throughout the last several months, it has also hindered the wellbeing of some. 
That is why it is essential for leaders to encourage their employees to set strict boundaries when working from home and dedicate time towards their personal responsibilities. 
Share this article
The post Daily Digest News – January 8, 2021 first appeared on AllWork.Space.
Originally posted at: https://allwork.space/2021/1/daily-digest-news-january-8-2021?utm_source=rss&utm_medium=rss&utm_campaign=daily-digest-news-january-8-2021