Davos 2019 – Finding Future Jobs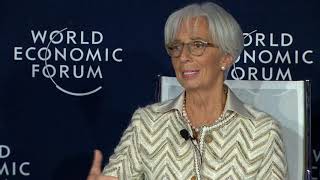 As 20% of youth in emerging markets are neither employed nor in school, the Fourth Industrial Revolution is creating new categories of jobs and wholly displacing others. How can policy-makers and business prepare workers and markets for both old and new occupations?
Get ahead of a major issue that is shaping employment and jobs in 2019.
Speakers:
– Olajumoke Adekeye, Founder, The Young Business Agency, Nigeria.
– Christine Lagarde, Managing Director, International Monetary Fund (IMF), Washington DC.
– Guy Ryder, Director-General, International Labour Organization (ILO), Geneva.
Moderated by:
– Saadia Zahidi, Managing Director, Head of the Centre for the New Economy and Society, World Economic Forum.
http://www.weforum.org/