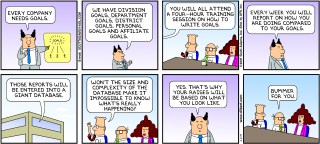 Warning: file_get_contents(http://events.analytics.club/tw/eventpull.php?cat=WEB): failed to open stream: HTTP request failed! HTTP/1.0 404 Not Found
in /home3/vishaltao/public_html/mytao/script/includeit.php on line 15
Warning: file_get_contents(http://events.analytics.club/tw/eventpull.php?cat=WEB): failed to open stream: HTTP request failed! HTTP/1.0 404 Not Found
in /home3/vishaltao/public_html/mytao/script/includeit.php on line 15
Warning: file_get_contents(http://events.analytics.club/tw/eventpull.php?cat=WEB): failed to open stream: HTTP request failed! HTTP/1.0 404 Not Found
in /home3/vishaltao/public_html/mytao/script/includeit.php on line 15
Warning: file_get_contents(http://events.analytics.club/tw/eventpull.php?cat=WEB): failed to open stream: HTTP request failed! HTTP/1.0 404 Not Found
in /home3/vishaltao/public_html/mytao/script/includeit.php on line 15
Warning: file_get_contents(http://events.analytics.club/tw/eventpull.php?cat=WEB): failed to open stream: HTTP request failed! HTTP/1.0 404 Not Found
in /home3/vishaltao/public_html/mytao/script/includeit.php on line 15
Warning: file_get_contents(http://events.analytics.club/tw/eventpull.php?cat=WEB): failed to open stream: HTTP request failed! HTTP/1.0 404 Not Found
in /home3/vishaltao/public_html/mytao/script/includeit.php on line 15
Warning: file_get_contents(http://news.analyticsweek.com/tw/newspull.php): failed to open stream: HTTP request failed! in /home3/vishaltao/public_html/mytao/script/includeit.php on line 15
Warning: file_get_contents(http://news.analyticsweek.com/tw/newspull.php): failed to open stream: HTTP request failed! in /home3/vishaltao/public_html/mytao/script/includeit.php on line 15
Warning: file_get_contents(http://news.analyticsweek.com/tw/newspull.php): failed to open stream: HTTP request failed! in /home3/vishaltao/public_html/mytao/script/includeit.php on line 15
[  COVER OF THE WEEK ]

Complex data  Source
[ AnalyticsWeek BYTES]
>> Advanced Analytics in Hadoop by v1shal
>> Can employers enforce a vaccination programme? by awnewsfeed
>> 20 Best Practices for Customer Feedback Programs: Method and Reporting by bobehayes
[ FEATURED COURSE]
[ FEATURED READ]
How to Create a Mind: The Secret of Human Thought Revealed
[ TIPS & TRICKS OF THE WEEK]
Data Have Meaning
We live in a Big Data world in which everything is quantified. While the emphasis of Big Data has been focused on distinguishing the three characteristics of data (the infamous three Vs), we need to be cognizant of the fact that data have meaning. That is, the numbers in your data represent something of interest, an outcome that is important to your business. The meaning of those numbers is about the veracity of your data.
[ DATA SCIENCE Q&A]
Q:Define: quality assurance, six sigma?
A: Quality assurance:
– A way of preventing mistakes or defects in manufacturing products or when delivering services to customers
– In a machine learning context: anomaly detection
Six sigma:
– Set of techniques and tools for process improvement
– 99.99966% of products are defect-free products (3.4 per 1 million)
– 6 standard deviation from the process mean
[ VIDEO OF THE WEEK]
 Unconference Panel Discussion: #Workforce #Analytics Leadership Panel
Subscribe to  Youtube
[ QUOTE OF THE WEEK]
If you can't explain it simply, you don't understand it well enough. – Albert Einstein
[ PODCAST OF THE WEEK]
 #BigData @AnalyticsWeek #FutureOfData #Podcast with John Young, @Epsilonmktg
Subscribe 
[ FACT OF THE WEEK]
140,000 to 190,000. Too few people with deep analytical skills to fill the demand of Big Data jobs in the U.S. by 2018.
The post Jan 28, 21: #AnalyticsClub #Newsletter (Events, Tips, News & more..) appeared first on AnalyticsWeek.