Re-imagining the Future of Work | Sally Thornton | TEDxLosGatosHighSchool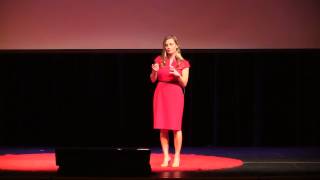 How do you widen the aperture in your lens of work to see a bigger future for yourself? The future of work reveals that we are living longer and need a new model for how to integrate learning, working, and time to re-energize with family and friends. Learn the science behind why we may be stuck in the old model of work and how to move to an integrated life of work and play.
Sally Thornton is a recognized expert and thought leader on the future of work. She is the founder of Forshay, a talent firm connecting the Bay Area's most innovative and progressive companies with exceptional talent. A recent speaker in two TEDx talks (Reimagining the Future of Work and How to Hire Like a Rocket Scientist), she is a frequent keynote speaker on work, women in leadership, work/life balance, talent recruitment and engagement strategies. Sally has been featured in the Wall Street Journal, Forbes and KQED, among numerous other media publications. Prior to Forshay, Sally co-founded the acclaimed "talent on demand" firm Flexperience, which was named to San Francisco Business Times' Top 100 Fastest Growing Private Companies in 2010.
This talk was given at a TEDx event using the TED conference format but independently organized by a local community. Learn more at http://ted.com/tedx