The secrets of people who love their jobs | Shane Lopez | TEDxLawrence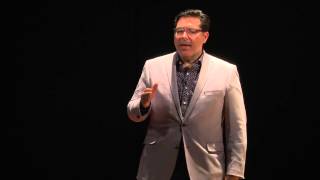 Happiness depends on the goodness of our jobs, and those good jobs are made not found.
Shane J. Lopez, Ph.D., is the world's leading researcher on hope. His mission is to help people of all ages exercise some control over what their future can become and to teach them how to aim for the future they want in school, work and life. He is also one of the most vocal advocates of psychological reform of America's education system. He helps schools function less like impersonal factories and more like dynamic human development centers that help students achieve the meaningful futures they say they really want – including a good job and a happy family.
This talk was given at a TEDx event using the TED conference format but independently organized by a local community. Learn more at http://ted.com/tedx