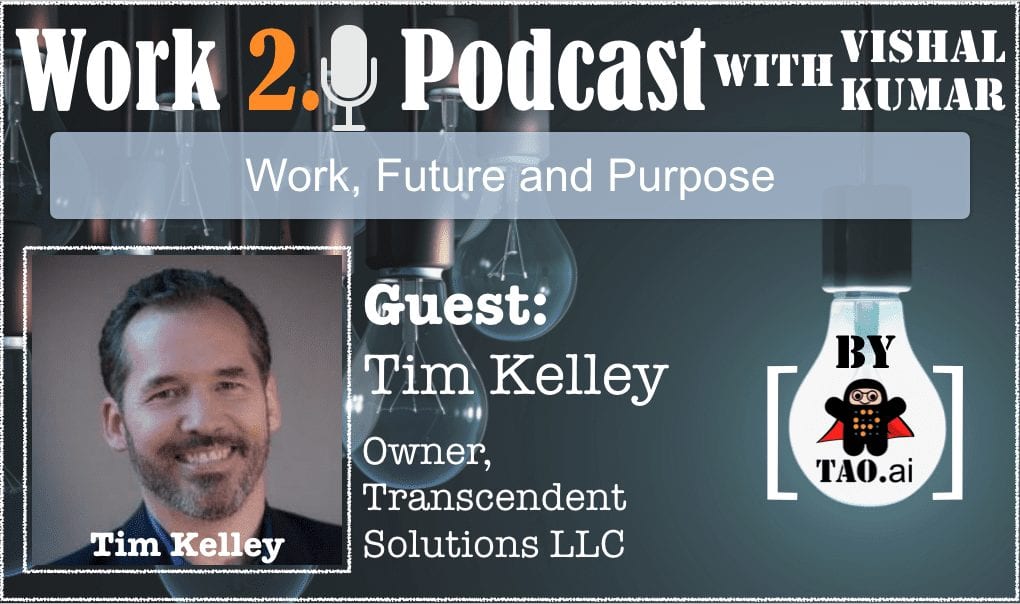 In this podcast, Tim Kelley discussed the importance of building an organization with the purpose. He shared some of the time tested and data-driven approaches to building an organization with a goal. He shared why a purpose-driven organization outperforms and outlasts traditional organizations. He shared some tactics that leaders could adopt today to convert their organization to purpose-driven. Session is a great watch for aspiring leaders preparing a team that plays a significant role in defining jobs of the future.
[embedyt] https://www.youtube.com/watch?v=6DqFSoWsM-k[/embedyt]
Tim's Book Read:
True Purpose: 12 Strategies for Discovering the Difference You Are Meant to Make Perfect by Tim Kelley amzn.to/2T5TZ4k
Podcast Link:
iTunes: math.im/jofitunes
Youtube: math.im/jofyoutube
Tim's BIO:
Tim Kelley is a global change agent and internationally renowned expert on new paradigm systems and methods. He works with top leaders in many fields and countries to transform and evolve organizations, markets, and industries. His client list includes top leaders and executive teams from such companies as Alibaba, ING, Oracle, Nabisco, and Price Waterhouse Coopers, as well as government ministers, presidential candidates, and leaders of international NGOs.
Tim has trained over 1000 consultants, therapists, and coaches in his methods. He is the author of True Purpose and the best-selling co-author of three other books. His methodologies have been featured internationally in magazines, newspapers, and on television.
Tim has commanded military organizations, including an amphibious assault craft unit, and is a retired Naval Reserve officer. He holds a bachelor's degree in mathematics from MIT.
About #Podcast:
#JobsOfFuture is created to spark the conversation around the future of work, worker, and workplace. This podcast invite movers and shakers in the industry who are shaping or helping us understand the transformation in work.
Wanna Join?
If you or any you know wants to join in,
Register your interest by emailing: info@analyticsweek.com
Want to sponsor?
Email us @ info@analyticsweek.com
Keywords:
#JobsOfFuture,