Workplace Dating Dos and Don'ts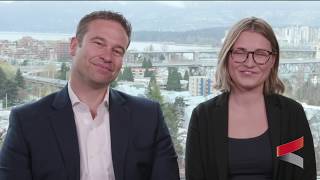 Should you date your co-worker? From a legal perspective, we say…go for it! Employers, however, should consider adopting policies to deal with some of the trickier issues that can come with workplace romance. Paula Krawus and Richard Johnson explain in this week's video.
Have a questions about what you just watched? Don't hesitate to comment below. Don't forget to SUBSCRIBE to our channel! Thanks for watching.
WHO WE ARE: We serve clients from a wide variety of industries and backgrounds, with a specific focus on empowering people and organizations by protecting their legal rights. Want to learn more about us and how we can help? Visit this link: https://bit.ly/2sY5wbo
SERVICES: We help employers and employees foster sustainable employment relationships. What does this mean? Visit our services page to learn more: https://bit.ly/2t0KyZf
OUR TEAM: Our firm is made up of a dynamic group of committed, engaged, proactive employment law advocates who have the necessary mix of legal and people skills to solve (or prevent) your workplace problems. Want to meet each individual team member? Visit this link: https://bit.ly/2Tm9Xs8
Connect with us on social:
Twitter: @Kent_Employment https://twitter.com/Kent_Employment
Facebook: @kentemploymentlaw https://www.facebook.com/kentemploymentlaw
LinkedIn: https://www.linkedin.com/company/kentemploymentlaw