Workplace Ethics Scenarios — Ethics Video | DuPont Sustainable Solutions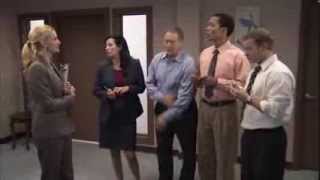 Preview the full "Wrong Way Right Way: Ethics Cases" training program here:
http://ecom.training.dupont.com/POI035-DVD-ENG(CoastalU)/HR/en-US/ProductDetails_us/Wrong-training.aspx?cid=ytb.poi035
Help inject refreshing laughter into your ethics training with the help of our "Wrong Way Right Way: Ethics Cases" training program. Skip the dry-lecture format and use the program's humorous video snippets to show employees the "wrong way" and the "right way" of handling 17 common ethics issues:
– Antitrust
– Bribes and Kickbacks
– Confidential Information
– Conflicts of Interest
– Expense Reports
– Gifts and Entertainment
– Harassment
– Insider Trading
– Misstatement/Falsifying Company Documents
– Misuse of Company Assets
– Records and Information Management
– Responsible Communication
– Retaliation and Speaking Up
– Sales – Revenue Recognition
– Social Media
– Third Party Risk
– Bonus: Safety
Available on DVD. Individual ethics cases available as streaming videos.
———————————————————————————–
Follow us on Twitter: http://twitter.com/DSSLearning
———————————————————————————–
Copyright © 2013 Coastal Training Technologies Corp. All rights reserved. The DuPont Oval Logo, DuPont™, The miracles of science™ and all products denoted with ® or ™ are registered trademarks or trademarks of E. I. du Pont de Nemours and Company or its affiliates.