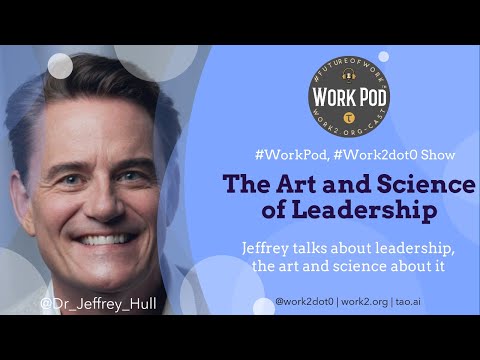 In this show, Jeffrey Hull talks about his book Flex. He shared insights on the art and science of being a great leader. He shared the anatomy of leadership and the ingredients of those who do it successfully.
Bio:
Jeffrey Hull, Ph.D. BCC is CEO of Leadershift, Inc. a leadership development consultancy based in New York City and author of the best-selling book, FLEX: The Art and Science of Leadership in A Changing World, from Penguin-Random House in 2019. A highly sought-after speaker, consultant, and executive coach with over twenty-five years working with C-suite leaders worldwide, Dr. Hull is also a Clinical Instructor in Psychology at Harvard Medical School and adjunct Professor of Leadership at New York University. He is the Director of Education and Business Development at the Institute of Coaching, a Harvard Medical School Affiliate. Dr Hull has been featured in Harvard Business Review, The New York Times, Investors Business Daily, and a wide range of media. He can be reached at www.jeffreyhull.com.
Jeffrey's Book:
Flex: The Art and Science of Leadership in a Changing World by Jeffrey Hull https://amzn.to/36xXRnZ
0:55 Jefferey's journey
3:17 How much of leadership is art and science?
5:55 The evolution of leadership over thousands of years.
11:02 Does leadership influence culture or culture influences a leader?
14:31 Empirical, scientific decision making Vs normal decision making.
19:05 The necessity of a leader in today's data-driven times.
21:57 The right leadership model for a well-led organization.
25:17 The role of leadership in a flattening organization.
28:54 Tenets of a good leader.
34:08 The importance of having a coach, a mentor in an employee's work-life.
37:39 The difference between a leader and a manager.
43:27 Misconceptions of leadership.
45:43 About the book "Flex".
49:02 The idea reader for "Flex".
50:31 Having access to a coaching book early on in an employee's career.
54:53 Rapid fire.
59:02 Jeffery's success mantra.
1:01:37 Being vulnerable as a leader.
1:03:22 Jeffery's favorite reads.
1:05:44 Closing remarks.
About TAO.ai[Sponsor]:
TAO is building the World's largest and AI-powered Skills Universe and Community powering career development platform empowering some of the World's largest communities/organizations. Learn more at https://TAO.ai
About WorkPod:
Work Pod takes you on the journey with leaders, experts, academics, authors, and change-makers designing the future of work, workers, and the workplace.
About Work2.org
WorkPod is managed by Work2.org, a #FutureOfWork community for HR and Organization architects and leaders.
Sponsorship / Guest Request should be directed to info@tao.ai
Keywords:
#FutureofWork #Work2.0 #Work2dot0 #Leadership #Growth #Org2dot0 #Work2 #Org2