Labor shortage? Florida man applies for 60 jobs, gets 1 interview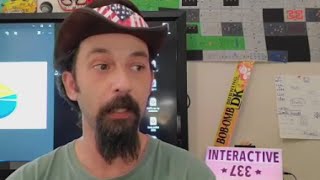 The supposed labor shortage is a frustrating concept for some job seekers who say they're applying but getting nowhere. A Florida man's job search is getting attention after he says he applied to 60 entry-level positions but only got one interview.
Story: https://www.fox13news.com/news/now-hiring-job-seekers-say-labor-shortage-is-a-myth-after-applications-go-unanswered
FOX 13 Tampa Bay brings you the important videos like breaking news, Tampa Bay weather, and local stories. But also plenty of fun stuff, like 'We Live Here' tips, the best of our archives, and all those 'only-in-Florida' stories.
Subscribe to FOX 13 News: https://www.youtube.com/FOX13TampaBay?sub_confirmation=1
Watch more FOX 13 News video: https://fox13news.com/
Watch FOX 13 News live: https://fox13news.com/live
Download our app: https://fox13news.onelink.me/Sd7G?pid=social&c=youtube&af_web_dp=https%3A%2F%2Fwww.fox13news.com%2Fapps
Get our newsletter: https://www.fox13news.com/email